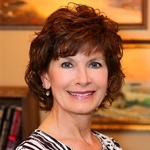 256-233-3400
256-233-3422 fax
2567773300 cell phone

ginna@alrealsolutions.com
218 S Madison St
Athens AL, 35611
Receive Email Alerts from Me
Broker/realtor®
Please explore the resources within this website, you will find everything you need to buy or sell a home in the area as well as learn about the market value of homes. You can search for homes with our quick search, advanced search, map search and open house search.
As a real estate professional, I am available to address all of your real estate needs. Please give me a call or email when you are ready to visit some homes, or to schedule a free home buying or selling consultation. I look forward to working with you!
As a lifelong resident of Limestone County and with over 30 years experience in the real estate field, I am dedicated to providing the finest service available in whatever real estate endeavor you are considering.  Whether you are moving to the North Alabama area for the first time, buying your first home or looking for a new home in our area, let me help make the transition easier.
Because the real estate industry is continually changing while becoming more sophisticated and challenging every day, you need a professional that understands the industry and is positioned to stay ahead of the game.
I go the extra mile to help you achieve your goals.  That's why I constantly research the market and property values so your home is priced effectively from day one.  I also make sure the public knows your home is for sale by using innovative advertising and marketing techniques to attract potential buyers.
Call me today and let me be the Solution to all of your real estate needs.
Ginna Chittam 's Listings